New Construction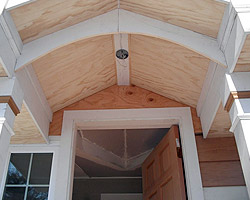 In addition to building custom homes, our master craftsmen will build or renovate any attached or freestanding structure you may desire.
We commonly build garages, barns, and any freestanding structures. Buildings may be made to see seamlessly extend the look of your home or to increase the weather safe real estate on your commercial property. Our Westchester contractors know Westchester and Fairfield County well and take pride in understanding the needs of our neighbors.
We commonly build office parking and garages, pool houses, custom cabanas, pool decks and patios, built in fire places, out door kitchens and BAR-B-Q's. We also help homeowner's custom design storage buildings; add carports, horse stalls, and nanny's quarters. We could build you the daughter home for a mother-daughter housing arrangement.
Dennis Adams Contracting is here to make sure that you are getting the most out of your residential or commercial property.