Home Renovation
General Contracting: Remodeling, Renovation, Additions and New Construction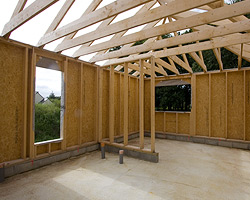 Dennis Adams Contracting offers complete residential and commercial contracting home renovation services including: partial and complete home renovation, restoration and new constructions.
We are a full service home renovation, restoration and construction company capable of taking on projects of any size for residential and commercial clients in Westchester NY, Fairfield CT, Yonkers NY and beyond.
Click here to learn more about our most popular residential renovation project – our Cape to Colonial Conversion
Renovation
Our home renovation services include: home conversions and additions including: kitchens, bathrooms, bedrooms, basements/garages and living rooms.
We can also help transform unused space and create custom solutions for our clients. Popular projects include the creation of: media rooms, wine sellers, home gyms, bars and children's play areas. Our team can also provide custom wood work for cabinets and organization solutions.
Dennis Adams Contracting's team are experienced home renovation specialists. Together we have helped customers improve their homes look and function popular projects in Westchester and Fairfield counties include:
Kitchen Remodeling – from custom cabinets to complete renovations.
Bathroom Remodeling – the general contracting team at Dennis Adams Contracting commonly helps customers turn small half bathrooms in to full master bathroom suits
Basement renovations – finishing or converting your homes basement? Popular basement renovations projects include the construction of a wine cellar, home gym, media room or children's play room.
Structural Renovations and New Construction – Look to our team for projects inside & out. Looking to improve your houses curb appeal or interior layout? We can help you draft blue prints or work with your team to execute theirs.
Restorations
Our teams restoration experience is unmatched. No one knows this area and the history of craftsmanship that goes with it like we do. From old houses in need of a little TLC from a talented team of general contractors to newer homes built with modern construction practices in a little upkeep, Dennis Adams Contracting is ready to be your partner.
We can help restore the charm of an old Colonial or Victorian home and bring back its charm and historic beauty. We can also work with customers and gladly divide our services working on an entire home or just one room or office locations entrance, exterior or interior.
Additions
Dennis Adams Team of Talented builders, general contractions and renovation experts specialize in: additions, renovations, conversions, and home improvements of all kinds! Looking to add a bedroom, family room, pool house, or a spacious master bathroom suit?
Sometimes you need more room – and moving is not always the answer. A home addition may be what you need! Many homes in Westchester, NY, Fairfield County CT are a bit old and out dated lacking closet space, kitchen size or an entire family room. Our team can transform your home with an addition – ranging from bump out additions to master bedrooms/baths, kitchens, decks, patios and more.
Contact us today and request pictures of our most recent renovation, addition and home remodeling projects in: Scarsdale New York, Armonk New York, White Plains New York, and Sleepy Hollow New York