Dennis Adam's Snow and Ice Removal Team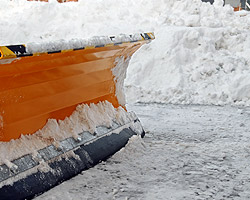 Finding the right snow and ice removal team can be tricky. When a big storm hits the Northeast you need to know you are covered. We understand time is money and that nothing loses a company's money like downtime.
Call us today – we are currently booking contracts for both commercial and residential clients in and around Westchester NY, Putnam County NY and Fairfield CT. We are fully licensed and insured.
We pride ourselves on our snow removal craft and our track record of exceptional service of both commercial and residential customers – ensuring their Westchester NY, Putnam County NY and Fairfield CT homes, offices, factories, apartment complexes and places of work are ready for their customers and loved ones alike.
We offer:

Snow Plowing
Hand Labor
Sidewalk Only Service
Snow Removal
Ice Control Services
Snow Stacking and Relocation
Post Snow Event Services
Liquid Anti-Icing (Pre Treatment)
Magnesium Treated Rock Salt
Containment Plows
All Terrain Vehicles with Plows and Spreaders for Walkways
Power Brooms for Low Access Walkways
Poly Edges on Delicate Surfaces

Additional/Extra services we offer:

Walkways salting by hand
Emergency calls to site
Supply of salt bins
Calcium salt application
Clearing mail boxes areas
Cinder service
Removing snow from roof tops
Side walk salting
24 hour services calls
We are dedicated to the service of our customers and are ready at a moment's notice. We will monitor the conditions of your property so you don't have to!! Look to Dennis Adams Snow and Ice Removal Team to keep your property maintained, inviting and accessible to all.
Snow Relocation:
If at any time during an active winter season, large amounts of snow accumulate on your grounds, preventing easy access to entryways, driveways, walkways, parking lots, or other areas — look to our snow removal team for guidance and an action plan to get your land clear and access restored!