Testimonials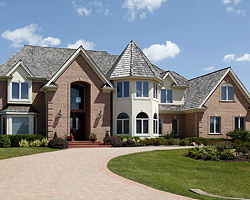 D. Adams, you and your team were GREAT with every part of my renovation project. Your work is professional, and your responsiveness and constant attention to our project was comforting. We knew you always had everything under control. Our job ended up being more complex than originally planned, discovering more pre-existing problems as we went along. But every step of the way, we felt we always got what we paid for, professional, expert work at a fair price.
-D. Stewart, Hawthorne, NY
I just want to thank you again for all your work on our roof as well as the interior patch ups for paint and drywall  You and your team did a superior job on the roof and interior. I have never seen two crews (roofing & painting) work so well together! Their clean up at the end of each day was excellent. Thanks again, D. Adams, for all that you did for us. It's wonderful knowing there is a company like yours out there that I can trust.
-C. Marrero, New Rochelle, NY
You and your crew did an excellent job painting our house and garage this spring. Your price was competitive and fair. Your team had a great "can-do" attitude which made the whole project that much more pleasant. You helped us ready our house for our sale, which is probably why our first potential buyer walked around the house and made us a great offer on the spot. Best to you and we'll be sure to call on you again!
-M. Guerin, Katonah, NY
We want to thank D. Adams for a job well done. The paint you recommended could not have been better. It resulted in a look that we had hoped for. The work was done quickly, cleanly and professionally. Your head carpenter handled a very complex structural problem at a very reasonably price with great results. Even though the timing became inconvenient since the paint had to happen before the carpentry, we appreciated your crew coming back to repaint the repaired area. We will be contacting you again for future jobs!
-D. Roman, Chappaqua, NY