Window Installation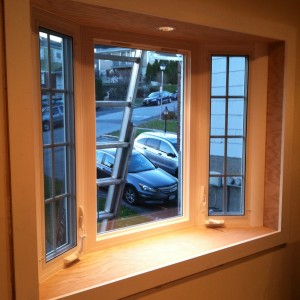 Whether you're working on a new build, renovating the exterior of your home, have a broken glass pane or are simply upgrading your windows, Dennis Adams Contracting is you local window installation and window replacement team.
We're a local, family-owned business here in Westchester County, and you can depend on us to recommend the right windows for your project, style and budget. Your happiness is our priority!
WESTCHESTER WINDOW REPLACEMENT & INSTALLATION
Windows are one of the most influential aspects of your home's interior and exterior. They may seem like an easy design choice to make, but windows have to be functional, durable and beautiful. It's important to choose the right windows for your home, we'll help every step of the way! Contact us today to start the design process for your window installation or repair in Westchester County.
There are nearly endless types of windows on the market today, which can seem overwhelming when you're trying to choose. Windows need to insulate your home, keeping in heat in the winter and keeping heat out in the summer, and there are various types of specialty windows to help keep your energy bills down. There are even double-paned windows on the market with invisible gas inside to keep your temperatures even throughout the day, no matter what the season is at a consistent temperature. Noise-reduction windows are designed to keep noise at a minimum (perfect for those who live beside schools) and sturdier windows are designed to withstand a tough hit from a baseball, golf ball or wayward stick.
Window Repair

Window Replacement
window Installation

Speaclaity Windows

Skylight Installation
No one in the area can top our team! We are window replacement and installation specialists!
We specialize in the installation, repair, and maintenance of residential & commercial window systems.
We're passionate about finding the right window for your project and budget. We believe windows are so important to the feel of your home, so let us help you find the perfect windows for your Westchester County home.
Proper window installation is important–a draft will ruin your temperature control, which is so important in our humid Westchester summers and our frigid winters. Our team of expert window installers will properly fit the windows, providing you with a lasting guarantee on installation and material.
Still not sure about hiring us?
Our team of experienced professionals are ready and able to ensure that all of our projects are done correctly the first time! Contact us today, you'll be glad you did! We've been in business for over 60 years for a reason!