Westchester NY – Masonry and Custom Stonework
Dennis Adams Masonry and Custom Stonework – Commercial Projects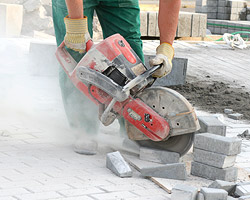 We provide complete custom masonry and stonework services to commercial property managers, private property owners, towns and local governments.
Dennis Adams Masonry is able to partner with any group or company in need of large-scale landscaping or masonry services in Westchester, Putnam, Fairfield, and Dutchess
County. We are bonded licensed and insured and able to handle jobs of all sizes.
You have likely seen our work in public parks, local apartment complexes, city parking garages and in shopping malls across the tri-state area.
Our Commercial Masonry and Custom Stonework Projects Include:
BRICK WORK:

Brick pointing
Brick cleaning
Brick Facing
Brick Facing

CONCRETE:

Concrete for sidewalk
Concrete for driveway
Concrete for basement floor
Concrete for footing
Concrete for foundation

STONE:

Stonework
Paving stone
Granite stone
Lime stone
Sand stone

TILES:

Granite tile
Ceramic tile
Marble tile
Slate tile

OTHER SERVICES

Stone patios
Concrete patios
Walls
Walkways and paths
Pavers
Blue stone
Block work
Fireplaces (interior and exterior)
Driveways
Retaining walls
Masonry repairs
Custom stone work
California stucco
Steps
Pool decking
Chimneys
Belgian block
Fire places (indoor/outdoor)
stonewalls
pointing/re-pointing
dry walls
stone veneers