Masonry Contractor 
Dennis Adams Masonry and Custom Stonework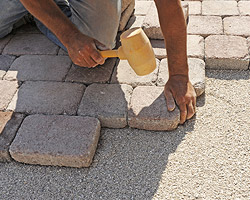 Dennis Adams Masonry and Custom Stonework offers complete residential and commercial masonry services for property owners in Westchester County NY. Our Masonry and Custom Stonework team will help improve the look, feel, and curb appeal of your Westchester, Putnam, Fairfield or Dutchess, County home, office or commercial space.
Masonry and Custom Stonework
We offer complete masonry and stonework services and employ a team of professional artisan ready and able to help take your masonry or stonework project from pre-concept to completion.
From drywalls to driveways and from fireplaces to pool decking, know one knows Westchester, Putnam, Fairfield and Dutchess Counties better than we do!
Westchester NY, Masonry and Custom Stonework
We understand and appreciate the unique beauty of the mid- Hudson valley region and have worked to maintain and restore many of Westchesters homes and commercial real estate locations. We have served Westchester, Putnam, Fairfield and Dutchess, County for three generations. We can handle masonry and stonework projects of all sizes. From home walkways and patios to large-scale commercial undertakings like elevated parking garages and extended stonewalls.
Dennis Adams Masonry employs a team of artisan mansions and home building contractors ready to help you plan, design, and install the masonry solution your after. You have probably seen some of our stonework in and around Westchester Putnam, Fairfield, and Dutchess Counties already. Contact us today to talk about your next masonry or stonework project – our staff is standing by: 914 747 0023.
Our Masonry Services Include:
BRICK WORK:

Brick pointing
Brick cleaning
Brick Facing
Brick Facing

CONCRETE:

Concrete for sidewalk
Concrete for driveway
Concrete for basement floor
Concrete for footing
Concrete for foundation

STONE:

Stonework
Paving stone
Granite stone
Lime stone
Sand stone

TILES:

Granite tile
Ceramic tile
Marble tile
Slate tile

OTHER SERVICES

Stone patios
Concrete patios
Walls
Walkways and paths
Pavers
Blue stone
Block work
Fireplaces (interior and exterior)
Driveways
Retaining walls
Masonry repairs
Custom stone work
California stucco
Steps
Pool decking
Chimneys
Belgian block
Fire places (indoor/outdoor)
stonewalls
pointing/re-pointing
dry walls
stone veneers